Ted Bell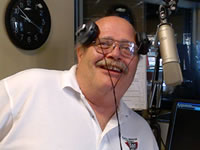 Stevie B
Jason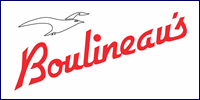 Click on the logo above to visit "The Harley Shop At The Beach" in North Myrtle Beach. It's truly awesome!
Fuel, propane, grills, gas logs, outdoor kitchens and so much more. Click on the Ford's logo above for all the details.
Beach Music Oldies!
Down your iPhone and Android here!
Speaking of streaming and this website, take a moment and send us your Carolina Beach Music Requests to tedbell@949thesurf.com
We're happy to play your songs. Of course, every weekday from noon to 2 p.m., we're all request with
Ted Bell's "Beach Music Cafe.
94.9 The Surf is the official radio station of the S O S, the Society of Stranders.
The CBMA "Hall of Fame" Station: The Surf!

Ted's got the Top 20 Beach Music tunes of the week every Saturday morning from 10 a.m. to 12 noon! Ted is followed by Charlie Brown "On The Beach."
We play Carolina Beach Music and the Beach Music oldies 24 hours a day at 94.9 FM and online at 949TheSurf.com Studios and offices are located at 429 Pine Avenue in North Myrtle Beach. Office hours are from 9 a.m. to 5 p.m. Monday through Friday. Join us for Ted Bell's All Request Beach Music Cafe every weekday from 12 noon until 2 p.m.
Get the home loan you want by contacting Wayne Page at Atlantic Coast Mortgage Group, INC.
Click here or call Wayne at 843-444-LOAN!
Get awesome bargains on great fashion right now at THE CLOTHES CENTER ON MAIN STREET IN NORTH MYRTLE BEACH! Hey...awesome new fashions for men and women are in stock right now!
Visit Ocean Keyes in North Myrtle Beach. It is where you will find great villas, town homes and more; all part of a fantastic community. Click on the Ocean Keyes entrance below.